20191023_075416-trucks-gathering-1200-web
Do you have any thoughts on this post?
Commission Holds Foreign Company Accountable for Breaking Rules in the Chesapeake Bay
Sporting groups hail decision to preserve striped bass nursery
An interstate commission has responded to the industrial fishing giant Omega Protein's violation of key menhaden catch limits in the Chesapeake Bay. The Atlantic States Marine Fisheries Commission (ASMFC) Menhaden Management Board unanimously voted this week to find Virginia's menhaden reduction fishery out of compliance with the regional fishery management plan.
The Theodore Roosevelt Conservation Partnership, American Sportfishing Association, and Coastal Conservation Association all objected to Omega Protein's fishing practices, which intentionally ignored the Commission's 51,000-MT catch limit in the Chesapeake Bay. Omega previously made a commitment to comply with the limit, but last month announced it would exceed the cap.
"We commend the Board for holding Omega accountable and finding Virginia out of compliance with the management plan," said Whit Fosburgh, president and CEO of the Theodore Roosevelt Conservation Association. "We are confident that the Secretary of Commerce will recognize the powerful economics of fishing for all species and not allow a single foreign company to set their own catch limits and jeopardize coastal economies that depend on sportfishing."
"The Chesapeake Bay Harvest Cap is a wise management solution that conserves menhaden as critical forage for the Chesapeake Bay ecosystem while reducing conflicts between an industrial fishing fleet and the sportfishing community," said Mike Waine, Atlantic fisheries policy director for the American Sportfishing Association. "Allowing Omega to make its own rules when harvesting America's natural resources is not in the best interest of the nation's sportfishing businesses and anglers."
"It's significant this was a unanimous vote of all Atlantic coast states to find Omega out of compliance," said Richen Brame, Atlantic states fisheries director for the Coastal Conservation Association. "The vote included each state's fishery agency director or their representative, all trained natural resource professionals, and they found Omega had crossed the line. We sincerely hope Secretary Ross agrees and does the right thing—close down menhaden harvest until they come into compliance."
Research suggests industrial fishing of menhaden could be responsible for as much as a 30-percent decline in striped bass. A study determined the 2016 striped bass fishery generated $7.8 billion toward our nation's gross domestic product.
The ASMFC Interstate Fisheries Management Program Policy Board and the full Commission will make a final decision on Virginia's compliance with the Menhaden Management Plan on Thursday. Secretary of Commerce Wilbur Ross will then make a concurrence determination within 30 days. Should the Secretary side with the unanimous decision of the states on the Menhaden Management Board, then the fishery will be shut down until Virginia comes into compliance with the regional fishery management plan.
Omega Protein, a division of Canadian-owned Cooke Inc., is the only reduction fishing operation on the U.S. East coast. The company harvests more than 140,000 metric tons of fish per year, 74 percent of the total coastwide quota.
The full Commission will vote in 2020 on whether to implement an ecosystem-based management plan for menhaden. Learn more here.
14 Reasons to Celebrate Theodore Roosevelt's Legacy
We're not the only ones who look to America's conservation president for inspiration
While conservation and partnership are key to our mission, perhaps the most important part of the TRCP's moniker is our namesake, the patron saint of conservation, public lands policy, and progress for fish and wildlife populations: Theodore Roosevelt. Most would agree that this bespectacled badass set us all up to succeed in safeguarding what makes the wildest parts of our country special. And he was well known for touting the value of spending time outdoors to heal, find solitude, and test one's strength.
May we always follow his example.
For Theodore Roosevelt's birthday on October 27, we collected thoughts from our staff, partners, members, and industry friends on what T.R. means to them. Enjoy!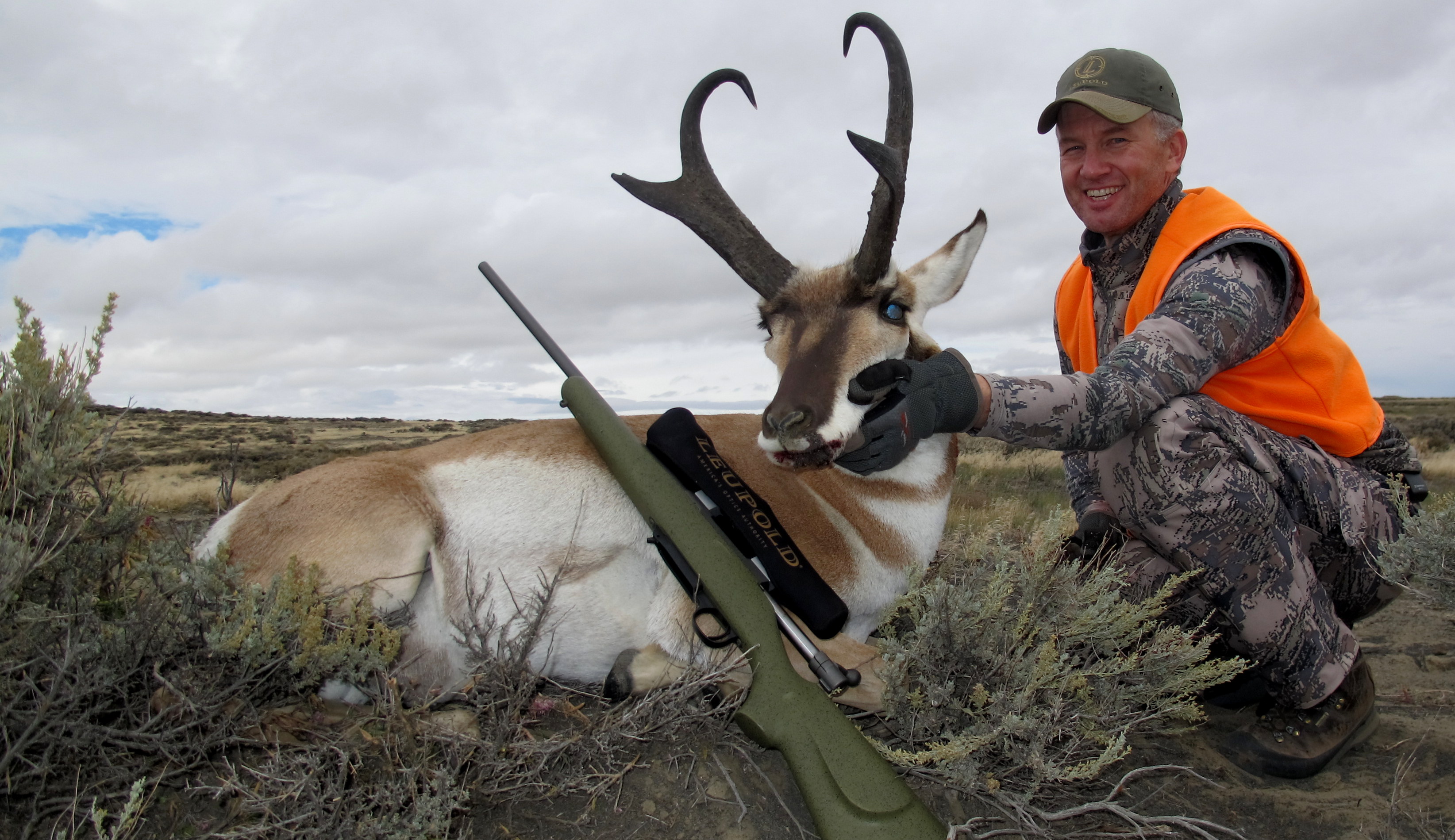 "My lesson taken from Roosevelt's legacy is that conservation is always difficult, is always uncomfortable, and always inconvenient. Such was the case 115 years ago, and such is the case today; as it will always be." — Randy Newberg, hunter and public lands advocate
"Theodore Roosevelt felt that all Americans should have the chance to prove themselves in the wild and enjoy the incredible natural resources that our forests, rivers, mountains, and prairies provide. His vision inspired the North American Model of Wildlife Conservation and his forward-thinking actions have made all of us richer in our ability to access public lands for recreation. We strive to honor his legacy by continuing to build upon his vision." Whit Fosburgh, president and CEO of the Theodore Roosevelt Conservation Partnership
"Learning about T.R. in high school changed the course of my life. He inspired me to trust myself. Over the years, I have leaned on his words for strength—his 'man in the arena' speech taught me that failure was part of taking chances, but that it doesn't define you." — Christopher Hall, Talkeetna, Alaska
"These days, it's easy to take for granted the things that Theodore Roosevelt fought so hard to establish, including opportunities to hunt and fish on public lands. Roosevelt's birthday gives us an opportunity to reflect on the incredible vision for conservation and public lands that he instilled into the national conscience through sheer will and a determination to fight for future generations." — Jared Mott, conservation director for the Izaak Walton League of America
"Teddy Roosevelt inspired me to grow a mustache. However, I know it'll never be as thick as T.R.'s, a man who protected 230 million acres of land for public use. I won't stop trying, nor will I stop roaming and exploring the land he set aside for me. Thank you, Teddy!" — Sloane Brown, hunting expert at YETI
"I don't think it's widely known that Teddy Roosevelt grew up sickly in urban New York City. This may have been what drew him to the wonders of nature and to experience the healing powers of time spent outside. No matter what the activity—hiking, hunting, or fishing—Teddy treasured the beauty of the outdoors and dedicated himself to preserving these places for future generations. Let's continue this legacy of protecting our public lands and waters and connecting people with the incredible economic, social, and health benefits of outdoor recreation." — Jessica Wahl, executive director of the Outdoor Recreation Roundtable
"When I teach my students about the Progressive Era, I go above and beyond to stress the significant impact that T.R. made on this country, and particularly how he fought to change public perception of how our wildlife and other natural resources should be utilized. He not only championed our natural resources, but he significantly altered the president's role in serving as the steward of our public resources. I hope that my teaching will help to pass on his legacy to future generations." — Matthew Ryan, high school history teacher in Ohio
"For a man with all the means in the world at his disposal, T.R. took it upon himself to provide for all, not just the wealthy and privileged. He had ample opportunity to throw in the towel on his career with each milestone and accolade, but he kept going and fought with equal tenacity for causes both popular and unpopular, like the notions of public land and national forests open to all." — Ryan Callaghan, conservation director for MeatEater
"The legacy of Theodore Roosevelt looms large in the mind of the avid angler as the result of our 26th president's commitment to the conservation of public lands. His bold ideas and relentless pursuit to maintain the nation's natural resources has created boundless opportunities for anglers to pursue one of America's favorite pastimes. As we celebrate his 161st birthday, I am reminded of his efforts—as he would put it—'to work hard at work worth doing.' All of us at ASA have worked hard and will continue to lead by his example to make sure public lands and waters remain open to foster the next generation of anglers." — Glenn Hughes, president of the American Sportfishing Association
"Among the scores of conservation giants who have influenced our nation's conservation history and ethic, critically few politicians make the list. POTUS Roosevelt truly stands out as one of America's most stalwart and effective politicians advocating a pro-hunting and conservation-based idealism." — Dan Forster, vice president and chief conservation officer of the Archery Trade Association
"Theodore Roosevelt's legacy reminds me that when the world is too much, when I am hurting and need a reprieve, I can find the solace I need in the wilderness. He lost his wife and mother the very same day. That would break most people, and yet he retreated to the only place that could make him whole again, the open lands of the West, and came out of it a few years later a stronger, more determined man than ever. I never suffered a loss like his, but I suffered greatly for many years, and the countless hours spent in the woods, finally gaining some footing and developing as a hunter, have had the same end result for me. I am stronger, I am determined, and I will forge on." — Cindy Stites, hunter and dedicated conservation volunteer in Indiana
"Every morning when I wake up, I try to ask myself, 'What would Theodore Roosevelt do?' If we all do that every day, our hunting and fishing opportunities and public lands legacy will be secure for future generations to ask that exact same question." — Land Tawney, president and CEO of Backcountry Hunters and Anglers
"I am blessed to work along the Carolina coast managing the Theodore Roosevelt Natural Area. We have nearly 300 acres of old-growth maritime forest and estuarine habitat preserved in an area that has seen a tremendous amount of development over the past 50 years. Roosevelt's dedication to conservation and land management is inspiring to so many of us, and his legacy will live on in the hearts of all who walk our trails and explore our shore." — Wayne Justice, Pine Knoll Shores, North Carolina
"Theodore Roosevelt was an avid sportsman and hunter, and his devotion to conserving our natural and cultural history established a precedent for our nation. It is because of trailblazers like Teddy Roosevelt that we continue to have the privilege of investing in conservation to benefit both wildlife and people. He believed in cherishing our natural resources, not wasting them, and is remembered as a true pioneer of conservation." — Adam Putnam, CEO of Ducks Unlimited                                                      
"I credit TR and his example with my decision to leave the real estate business and pursue land conservation in the West full time. I also credit T.R.'s ability to work harder than anyone, have plenty of irons in the fire, and embrace the strenuous life with inspiring me to start my own podcast, which highlights innovators of the American West, like ranchers, writers, conservationists, athletes, adventurers, and artists. It's no exaggeration that, other than my family, TR has been the biggest influence on my life and career." — Ed Roberson, Colorado Springs, Colo.
"President Roosevelt preached the virtues of hard work and commitment, knowing a passion for outdoor pursuits would sustain the nation into the future. 161 years later, fly fishermen are still supporting conservation every day, ensuring we have healthy water, habitat, and fisheries." — Patrick Berry, president and CEO of Fly Fishers International
How does Theodore Roosevelt inspire you? Tell us in the comments.
Top photo courtesy of Harvard College Library. HOLLIS Image: Roosevelt Class No. 520.3, 560.3
Senate Reintroduces Bill that Would Balance Renewable Energy with the Needs of Fish and Wildlife
This win-win legislation would provide funds to conservation projects, states, and counties
The Senate has reintroduced a bipartisan bill that would ensure smart-from-the-start development of renewable energy resources. The Public Land Renewable Energy Development Act would help build an efficient framework for development on public lands and direct royalty funds to fish and wildlife conservation projects in the communities hosting wind and solar development.
A House version of the bill was introduced in July 2019.
Royalties funneled into a newly established conservation fund could be used to restore fish and wildlife habitat affected by development and maintain access to hunting and fishing opportunities on public lands.
Representatives from three major sportsmen's groups applauded this effort, noting that hunters and anglers are supportive of the development of renewable energy resources on public lands when it is done in the right places and in a manner that conserves fish and wildlife habitat.
"This bill would achieve a rare win-win scenario by thoughtfully balancing renewable energy development and habitat needs, while creating a consistent stream of revenue to fund essential fish and wildlife management projects," says Whit Fosburgh, president and CEO of the Theodore Roosevelt Conservation Partnership. "We're grateful for the support of Senate lawmakers who are prioritizing opportunities to enhance sportsmen's access, clean water resources, and critical habitat for important game species through this common-sense approach."
"Our energy future is reliant on the development of renewable energy–that's not a political statement, it's simple economics," says Chris Wood, president and CEO of Trout Unlimited. "Solar and wind are now more cost-effective than ever before. But even renewable energy has an impact on public land and we must balance renewable development with the protection of fish and wildlife resources. This bill ensures smart development from the start, funding important conservation measures and giving back to the communities who shoulder these projects. TU has supported the concepts contained in this bill for nearly a decade, and we're grateful to the House and the Senate continuing to pursue its passage."
"Sportsmen and women are practical about the increasing demands of renewable energy development on our public lands, and we want to avoid impacts to wildlife habitat," says John Gale, conservation director for Backcountry Hunters and Anglers. "PLREDA prioritizes development away from wildlife conflicts, proactively mitigates impacts from energy development and creates a royalty structure that will drive new revenue for impacted states and communities while also dedicating a separate conservation funding stream. We thank Sens. McSally and Heinrich for introducing this bipartisan legislation that promotes responsible energy development and safeguards critical fish and wildlife habitat for future generations."
New Mexico Event Brings Together Hispanic Sportsmen and Women to Advance Conservation
This summit is only the beginning of a broad and critical conversation that we intend to continue
In early October 2019, the TRCP partnered with Hispanic Access Foundation and Nuestra Tierra Conservation Project to host a Hispanic Sportsmen and Women's Summit in Taos, New Mexico.
The summit kicked off with space for each attendee to share a personal item and story that connects them to hunting, fishing, and conservation. Among the items were fly boxes, reels, backpacks, feathers, elk ivories, hats, and photos. The personal stories that accompanied each item emphasized the lessons learned while overcoming challenges and the power of public lands and waterways. Some of the stories also focused on the important role of mentorship in hunting and conservation and the critical need for experienced hunters and anglers to share their expertise.
Organizations were given time to share presentations and highlight how we can work together to advance mutual interests. While we share similar conservation goals, the summit also provided an outlet to discuss how mainstream conservation groups could facilitate and foster diversity and broaden authentic outreach to underrepresented sportsmen and women communities. By recognizing and addressing barriers of access, we can bolster sportsmen and women participation in communities of color. To improve conservation outcomes nationally, everyone needs to be brought to the table.
The final morning of the Hispanic Sportsmen and Women's Summit was spent flyfishing on the Rio Grande River, where some of the luckier (or more skilled) anglers in the group caught some brown and Rio Grande cutthroat trout.
Special thanks to Hispanic Access Foundation, Nuestra Tierra Conservation Project, New Mexico Wildlife Federation, Trout Unlimited, Backcountry Hunters & Anglers, National Wildlife Federation, Ducks Unlimited, Bass Pro Shops, De Caceria, Pheasants Forever, Artemis, HECHO, Recreational Boating and Fishing Foundation, New Mexico Game and Fish, Where the River Runs, and Colorado Parks and Wildlife for their attendance and commitment to increasing Hispanic and Latino voices in our sport.
This summit is only the start of an ongoing and critical conversation. Learn more about what the overall decline in hunting participation could mean for conservation funding in America.
HOW YOU CAN HELP
CONSERVATION WORKS FOR AMERICA
In the last two years, policymakers have committed to significant investments in conservation, infrastructure, and reversing climate change. Hunters and anglers continue to be vocal about the opportunity to create conservation jobs, restore habitat, and boost fish and wildlife populations. Support solutions now.
Learn More